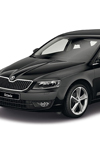 Vaclav Havel Private Airport Shuttle
Instead of stressing about public transportation or trying to flag a cab, choose our cost-effective private shuttle, so your vacation in Prague can begin hassle-free. Our driver will meet you at Pragues' Vaclav Havel airport and take you to your hotel.

Regardless if you are traveling alone, as a couple or in a large group, our experienced, professional drivers will ensure your transportation to and from Vaclav Havel airport is a breeze!

Here you can order quick, efficient and private transportation between Vaclav Havel airport and your hotel. Our door-to-door policy ensures shuttle both to and from your hotel and Vaclav Havel airport.

Just book your private Vaclav Havel airport shuttle here, and you will be met by your very own chauffeur in the airport. If you wish, you can also order shuttle back again, from your hotel to the airport.

Important information:
- Shortly after your booking is complete, you will receive an e-ticket by mail. Please print out your ticket and bring it with you.
- If you wish to order private Vaclav Havel airport shuttle round trip, you have to place two orders: One from the airport to your hotel and one from your hotel to the airport, since every booking needs its own confirmation number.
- Before you complete your booking, you will be asked to provide us with passenger names, your daytime phone number, arrival/departure date, flight details and your hotel (including address and phone number), so we can arrange your airport shuttle.
- Children prices are the same as adults.
- The prices here on the site are listed per car, not per person.
- All of our private cars are BMWs. A car fits 1-3 people.
- You are only allowed one standard suitcase and one piece of hand luggage per person.
- The price for private Vaclav Havel airport shuttle includes tips, road toll and taxes.


Why shop with us?

Over 3 million tickets sold

You pay in dollars with no hidden fees

25 years of experience in ticket sales

100% secure payment system